April 2018
122nd session of the TC in Wrozlaw (Pl)
The 122nd session of the technical commission took place from April 06 to 08, 2018 in Wrozlaw (Poland) again under the proven management of Achim Sührig. The meeting was perfectly organized by the President of the polish association PZMK - Ryzcard Pyssa.
During the sessions the following NEM's were discussed and/or revised:
NEM 301 - Receptical for the changeable couplings in scale H0 with limited space
NEM 641 - Digital Train controll electical characteristical vallues
NEM 650 - Electric interface for modell vehicles
NEM 651 - Electric interface 6 poles
NEM 652 . Electric interface 8 poles
NEM 659 - Extended interface for vehicles (was cancelled)
Apart from all the work the group managed to visit the train museum in Jaworzyna. Saturday afternoon we all took a ride on a regional train from Wrozlaw to Jaworzyna. There we got a superbe tour through the museum enhanced by wonderful spring weather.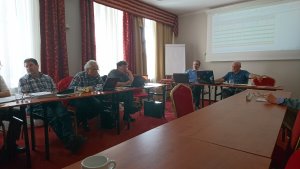 Wrozlaw Main Station
122nd session of the TC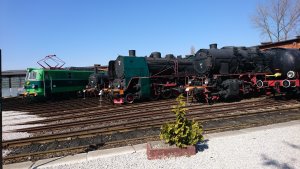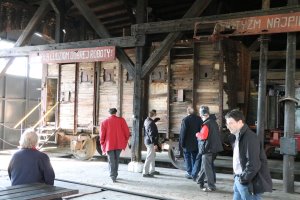 In front of the roundhouse
Concrete fortified railway car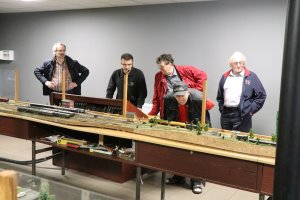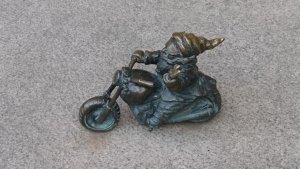 Watching the modell railway
layout
one of the 300 dwarfs distributed
throughout Wrozlaw as a tourist
attraction